About Clinical Canine Massage ……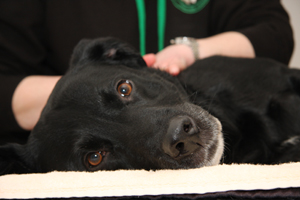 Clinical Canine Massage can help to rehabilitate dogs with soft tissue and muscular injuries commonly seen as limping. It also helps to support dogs with orthopaedic and neurological conditions such as arthritis and IVDD, for chronic pain management
Improvements in a dog's mobility, activity and pain levels can often be achieved after only 1 – 3 sessions of this non-invasive, drug-free, results-driven therapy.
Dogs of any age may exhibit pain in many, often very subtle, ways:
• Lameness when walking, moving or standing
• Changes in everyday activities and habits such as eating playing and getting in/out of the car
• Deterioration in demeanour, mood and behaviour
• Performance decline in sporting dogs
• Dogs with orthopaedic conditions will inevitably exhibit pain signs
Much positive feedback is received from owners who have said their dogs:
• Have a new lease of life
• Are better able and more enthusiastic to go for walks
• Improvements in performance for sporting dogs, some even winning!
Treatments are ideal for dogs who may be
• Slowing dog
• Stiff
• In pain
• Lame
• Or have mobility or health issues

About Isle of Man K9 Caring Hands Massage Clinic ……
The clinic is run by Mary Sims who has trained for 2 years with the well-respected Canine Massage Therapy Centre and is a member of the professional association, the Canine Massage Guild.
So why not contact Mary today! Your best friend will thank you for it, of that you can be sure!
Contact details here.